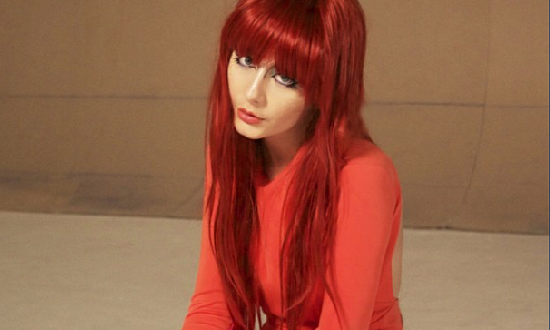 Like solo Gwen Stefani resurrected from the depths of Harajuku, British synth-pop star-in-the-making Tiny Dancer is all infectious punch and effortless cool, an artist with both a raw, frenetic artistry and a glimmering pop sheen. The petite pop princess creates sticky-sweet, eccentric ear candy that recalls the howling, primal quirk of 80′s new-wave, but with a modern electronic twist.
Her teasingly-titled debut EP, 'Who Am I,' produced by Wayne Wilkins, is just as mystical as it sounds to be, at least according to the two songs released off it so far. Title track and lead single "Who Am I?" is a twinkly slice of tribal electro pop, with a frantic chorus and rhythmic beats that bury deep into the brain.
And the second track, "Skies To Blue," is an equally infectious song, but for different reasons. "Skies To Blue" is a sweeping, hopeful electro-pop ballad, with a heartfelt vocal delivery reminiscent of Niki and the Dove, and dazzling flourishes of glittery electronics.
Luckily, Tiny Dancer is just as interesting visually as her music. Case in point? Take a look at the quirky, ethereal, and impressive one-take music video for "Who Am I," below:
A little bit whimsical, a little bit conceptual, the delightfully enigmatic music of Tiny Dancer is all mesmerizing. Visit Tiny Dancer on Facebook here to learn more.