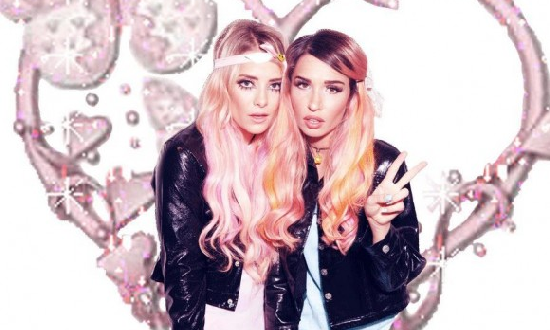 Swedish dance duo Rebecca and Fiona have released the fantastical video for their thumping new electro-trance single "Union," the politically-charged second song released off their forthcoming sophomore album.
The dark, dreamlike track is recipient to an equally dark and dreamlike visual, with scenes involving the girls as geisha-by-way-of-Bjork during a trippy tea party, hazy kaleidoscopic go-go disco dancing, and a brutal, bloody robot beat-down. There's a glamorously diabolical vibe to the video, with an early 80′s fantasy feel that perfectly aligns with the icy, distanced vocals and tranced-out production. Take a look:
Visit Rebecca and Fiona on Facebook here.