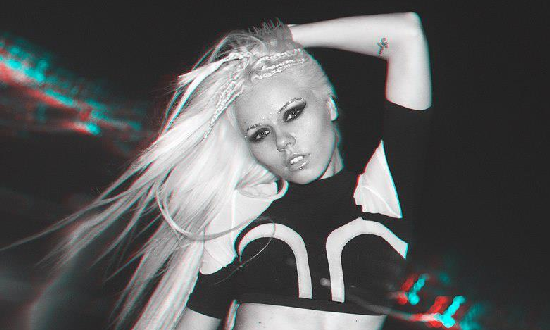 Back in March, just before the release of her awaited 'Utopia' EP, I curled up with rave-pop angel Kerli in her cozy dressing room right after her electric set at Perez Hilton's One Night In Austin show. Sipping on green glowing cocktails, we chatted about her then forthcoming EP (it's incredible, if you haven't listened yet), her favorite things about SXSW, her eternal love of platform shows (the higher the better), and much more! Check it out:
What's been your favorite thing about SXSW?
I love the energy. I went last night to an underground dance club. Everyone just has so much fun and gets hammered and listens to good music.
And what's been your favorite thing about Austin?
I think that I just love the energy. Their tagline "Keep Austin Weird" is really working. I saw this bar that's actually the tiniest bar in Texas… They just have cool stuff. They have cheap rent also, so that's just a huge added bonus.
Do you have a favorite fan experience so far?
I always love to meet people who are on a mission. There was this one time I met this 18 year old who was a clean water activist. So that was impressive to me. I always love bringing people backstage and hearing about their lives. It's always amazing.
What's your dream tour destination?
Japan! I would love them and they would love me.
And all the shopping!
Oh my God! All the platforms I could buy!
Besides your microphone, what are your top three tour essentials that you bring with you?
Platform shoes, eye liner, and my breath-work tape. I do this breathing technique that makes me really appreciate what I have.
What is your tour staple wardrobe piece?
(Lifts feet up.) Platforms!
What is your craziest tour memory?
Well, last night in fact… It seemed like everything that could go wrong went wrong. But then you know, it's like screw it, and you do an acoustic song.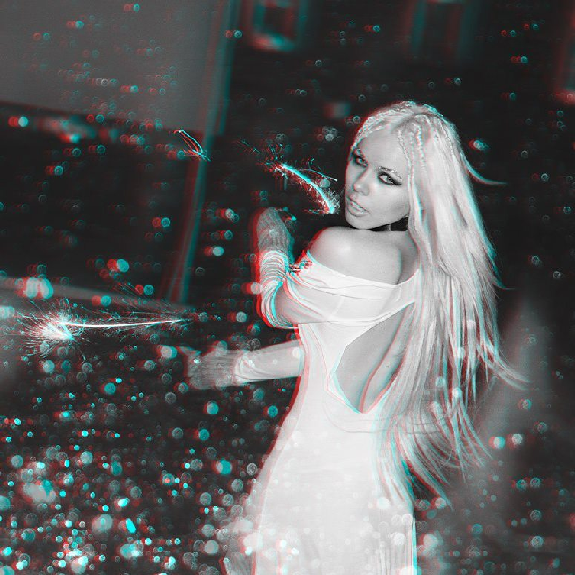 If you could collaborate with anyone dead or alive who would it be?
Cole Porter. Biggest songwriter of all time.
Whats on your iPod right now?
Brazilian music! I like a little salsa. It reminds me to feel good. I was actually just there and it was the most amazing time I have ever had on tour. We did meet and greets and the people down there are so great. They really know how to live. They love music and they actually had these heart shaped balloons, so when I said, "Put your hearts up," they all brought out their balloons. I mean hundreds of them!
The first thing that crosses your mind when you step on stage is…?
I'm really nervous and kinda like a bitch to my friends. (Laughs.) I apologize later because after the performance I just feel completely elevated. I just get really fucking nervous actually!
Growing up, which album or artist really inspired you?
The first album I had on repeat was Phil Collins. Actually it was a cassette. I just think Phil Collins has such great songs. However, when I started buying my own albums and music, I became a huge fan of Bjork. So when I discovered her, she definitely became my favorite artist of all time.
You're about to drop your EP, 'Utopia.' Describe it in one sentence.
Sweaty angels raving in the desert. (Laughs.)
When people listen to your music, how do you want them to feel or react?
Well, there is this one song called "Love Me or Leave Me," which is a little more confrontational. But it's taking a strong point and basically saying that you are going to give me your everything or you're just going to let me go. This whole album is coming from a very strong place. I just hope people feel elevated and excited to be alive when they hear it.
What is your personal utopia?
I actually thought a lot about utopia while making this album. I also read a lot of literature. America is kind of a utopia in a sense. There is always something to do. Everything is so convenient and for a lot of people that is a utopia. The big city is also utopia for a lot of people.
My utopia is me just trying to find the peace and love inside me. There's times where you feel very elevated and in sync with everything. It doesn't matter what you look like or how much money you have. None of that matters. So utopia for me just is a symbol for inner peace. I called the EP that because I have, more than ever in my life, looked for heaven on Earth for myself. And now I moved into my dream place.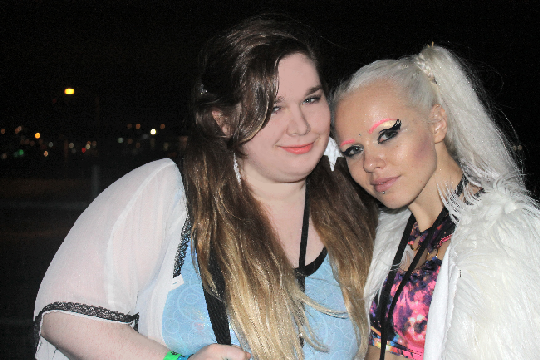 A special thanks to Kerli, her management, and Stephanie and Bruce at Chalkboard for coordinating. Kerli's new EP, 'Utopia,' was released on March 19. Stay tuned for more information on Kerli and visit her on Facebook here. Featured photos by Brian Ziff.