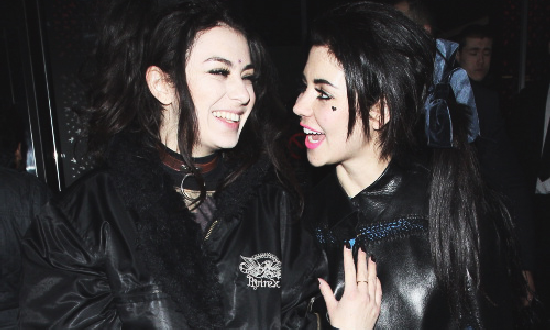 The collaborative prayers of music bloggers everywhere have been answered in the form of "Just Desserts," the diabolical new bitch-pop duet from Marina & the Diamonds and Charli XCX. Just in time for the girls' join tour in the States this spring (oh please, let them perform this live together!), the buzzy British artists have joined to serve up sweet revenge on a bad ex-boyfriend in the new free download track.
With a naughty, flirty synth-line and devilishly twinkling piano flourishes, the electro-pop track is the perfect girl-power anthem for the pop pairing. Take a listen and download below:
Visit Marina and the Diamonds on Facebook here and check out Charli XCX on Facebook here. Be sure to catch the two on tour this spring.