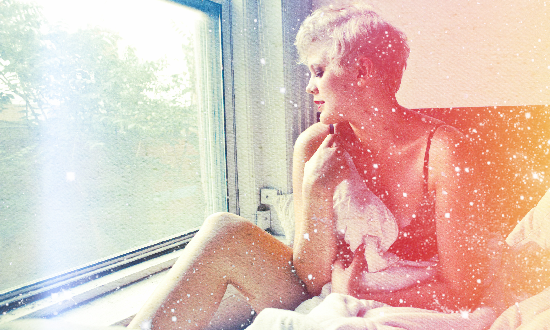 Last Friday, I headed downtown to Pianos on the LES to catch rising synth-pop star Betty Who's May 3rd debut NYC performance and EP release party. I'd been introduced to the upbeat, melodic electro pop of the artist last year, so it was a fantastic opportunity to finally see Betty live and in person. And boy did she deliver.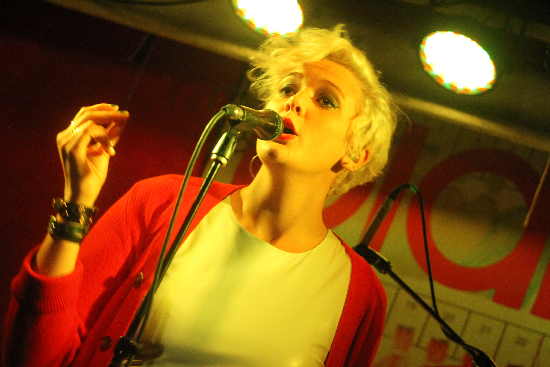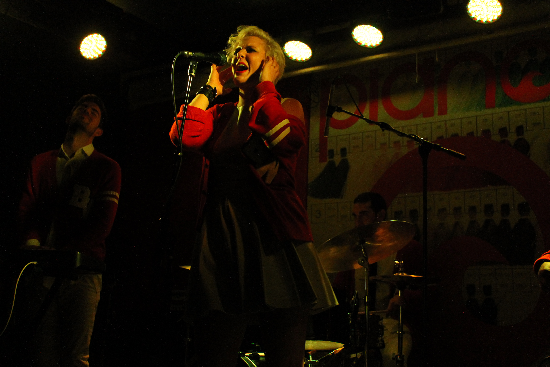 The little venue was packed from wall to wall. Bloggers, industry types, and fans (called the Who Crew, apparently) jammed in, drinks and cameras in hand, to catch a glimpse of the blonde dynamo. The room was buzzing with excitement.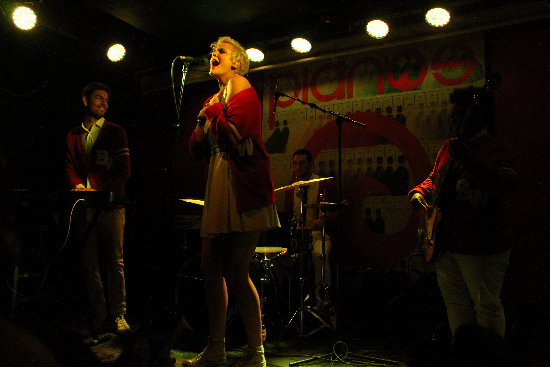 Once onstage, it was difficult if not impossible to come to grips that this was only the singer's second show ever. Recalling the live spirit of another leading synth-pop lady, Robyn, Betty was a flurry of energy and seasoned stage presence onstage. Pouring on the sass heavily, she had the crowd wrapped around her finger throughout the show. She bantered, flirted, and danced, all swaying hips and beaming smiles as she bopped through her poppy electro.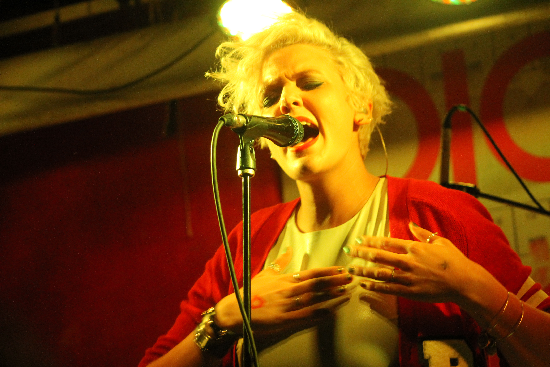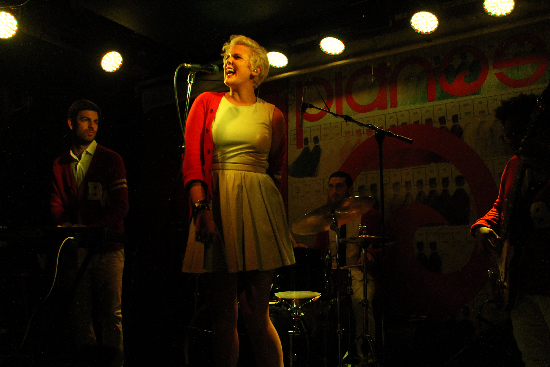 Betty performed a rather generous set, considering her young discography, mostly featuring tracks off her recently-released, acclaimed debut EP, 'The Movement,' while peppering in some new songs and unreleased tracks to up the excitement. "Fire With Fire," her first official release from late 2012, was an upbeat, pseudo-nostalgic crowd favorite. A lilting acoustic piano ballad was an emotional treat, spurring more than a few tears from the audience.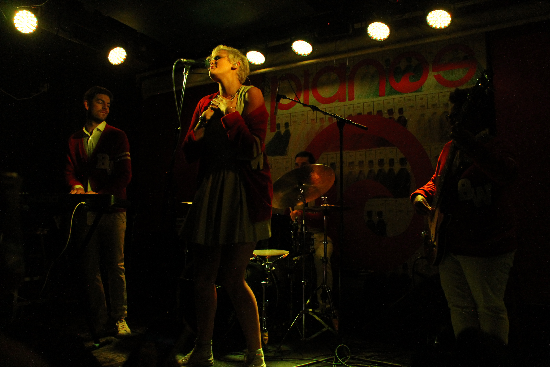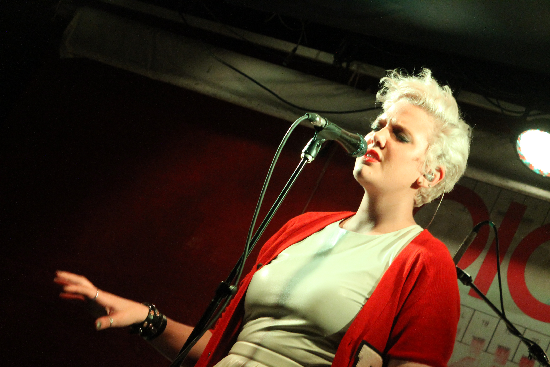 'The Movement' track "High Society" was another fun song live, with its bouncy, joyful melody and upbeat lyrics. But it was finale track, and current single, "Somebody Loves You," that finished the job with a bang, its sweet, swelling 80′s beats prompting a full-blown dance party.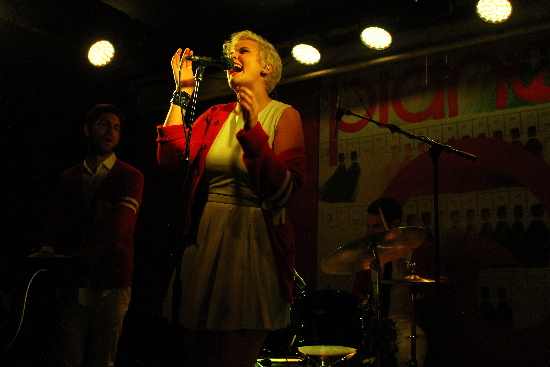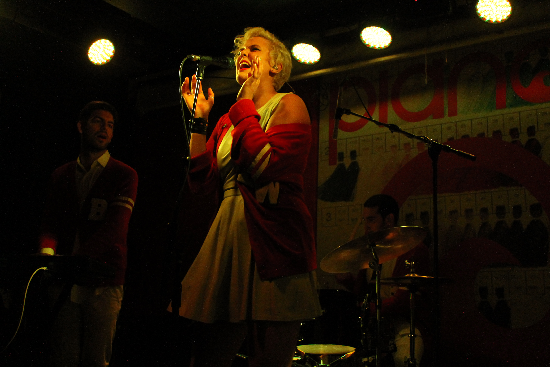 Uplifting and plain old fun, Betty put on a massively joyful and incredibly impressive performance, rife with the kind of stage presence, energy, and attitude most pop stars try to exude but never fully pull off. She's a natural, that kid, and if this was truly one of her first live gigs, I can't wait to catch her on a full scale tour. Visit Betty on Facebook here.