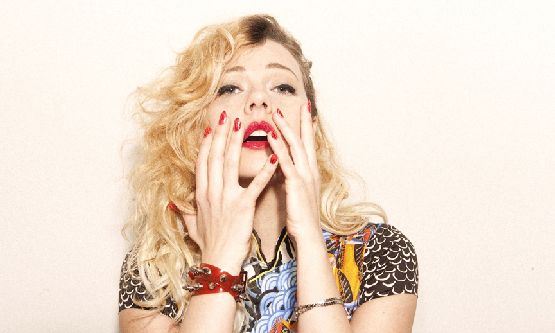 Electro artist MNDR has premiered her music video for latest single "Feed Me Diamonds," the titular track off her stunning 2012 debut of the same name. The euphoric, emotional synth-pop track is accompanied by footage of famed drag performance artist Raven as she prepares for her show, as well as performing. (Talk about lip-syncing for her life: Raven fiercely kills the song performance like a diva out for blood!)
I had the pleasure of being present during the filming of the performance clip in the video, and I can honestly attest to both the sheer beauty and emotional weight of the track live, as well as the performance on both of Raven's and MNDR's ends. And if you weren't there, you're just going to have to check it out, below:
Visit MNDR on Facebook here.